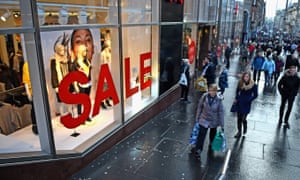 And finally, here's Joshua Mahony of IG to sum up th day:
Early losses have been partially erased throughout European equities today, after a sharp Catalonia driven selloff was largely pushed aside, with traders seeing the government's decision to invoke article 155 as a positive for economic and political stability. While the potential for further Catalan protest means a degree of uncertainty remains, today's actions have allayed much of the market fears, driving the euro higher throughout the day.

UK consumers continue to experience a tough time of it recently, with pressure from all sides reducing the amount of disposable income available for households. Today's fall in retail sales comes as no surprise given this week's inflation data, with CPI rising to 3.0%, paving the way for a continued deterioration in real incomes as the year progresses. With wages failing to keep up with inflation, and many mortgages due to rise in the event of a November rate rise, the continued deterioration in retail sales is a product of an economic squeeze on UK consumers, at a time when confidence remains depleted.
That's all for tonight. Thanks for reading and commenting. GW
2h ago16:55
European stock market close